Background
In 1949 – hardly 2 years from Indian Independence – a monthly magazine was born that would thrive for the next 7 decades – to disseminate the science of sex to masses. Named "Abhisarika" (the heroine who goes forth in the dead of the night to meet her lover, undeterred by the darkness and the nocturnal creatures), the magazine took its birth in Tenali, a politically, socially and culturally happening town of the then undivided state of Madras, presently in Guntur District of Andhra Pradesh.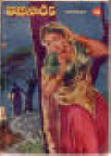 Abhisarika was born at a time when pornographic mags were ruling the market. It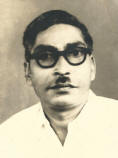 was born out of a deep desire to negate the destructive effects of the prevailing myths and misconceptions these other magazines were propagating rampantly. Soon after its coming into being, Abhisarika rose to a position of reverence and distinction as a magazine discussing the science of sex openly on a scientific footing and dispelling the sexual myths in the society. At a time when sex was a strong taboo, Abhisarika was a way ahead of its time. The daring personalities like Alapati Ravindranath, Dhanikonda Hanumantha Rao, and Ramsha made it possible for sex knowledge to reach the common man in 50s and 60s.
Alapati was probably the first in Andhra Pradesh to start a magazine to impart scientific knowledge about the unspoken life in the bedroom. 'Rerani' (night queen) as it was named, was published in 1949 by Alapati and edited by a luminary Dhanikonda Hanumantha Rao, who later (in 1949 itself) started his own magazine Abhisarika along similar lines.
Rerani and Abhisarika have both stayed away from lewd and obscene writings and remained confined to scientific aspects of sex, based on the information available to the editors of that time. While Rerani was discontinued after a few years, Abhisarika which was published by Dhanikonda till 1960. Change of guard in 1960 helped Abhisarika thrive and march into the 21st century.
మరికొన్ని వివరాలు తెలుగు వైకీపీడియాలో చదవండి. te.wikipedia.org/wiki/అభిసారిక
Ramsha Darbha, who wrote free-lance to Abhisarika earlier, took over the reins of Abhisarika and with the able assistance of wife Siriesha, continued the mission started by their predecessor. Soon the names Ramsha & Siriesha became inseparable from Abhisarika.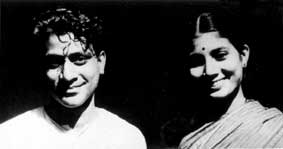 Ramsha was a truly versatile personality – a poet, writer, playwright and literary critic, well versed with English, Sanskrit and Telugu literature, and an eloquent speaker and an imposing personality. With his worldly wisdom, rich experience and exposure to diverse social milieu, Ramsha had met instant success with Abhisarika. Ramsha and Siriesha together made a wonderful team in dispelling sexual myths and misconceptions in the community and in helping thousands and thousands of anguished individuals and couples – young and old – to overcome their sexual and marital difficulties.
In the days when resources – leave alone formal training – in Sexology was almost non-existent in India, the works of Havelock Ellis, Marie Stopes, Edwin Hirsch, David Cauldwell, John Money, David Reuben, AP Pillay, and the Sexology magazine published from New York helped build the knowledge base of the Ramsha-Siriesha team. This was in addition to the rich Indian treatises of erotica, like the Kama Sutra of Vatsyayana, Rati Rahasya of Kokkoka, Ananga Ranga of Kalyanamalla, Panchasayaka of Jyothitisa, Rati Ratna Pradeepika of Proudhadevaraya, Nagara Sarvaswam of Padmasri, among a host of others.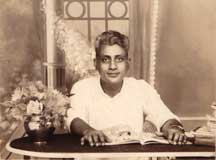 Ramsha & Siriesha have written more than 40 books in various matters of sex ranging from masturbation to sexual aspects of infertility to manuals of sexual pleasure and marital harmony. The question and answer column in Abhisarika called "Adagandi Chebutaanu" ('You ask, I answer!') introduced in the 1960s was the forerunner of all the sex help columns found today in every Telugu magazine. Sometimes special supplements were printed to accommodate the huge number of questions that poured in. The couple worked overtime to write for the magazine, answer queries over phone and counsel in person – almost always free of fee.
Ramsha's incisive editorials carried immense popularity. Through the editorials he gave calls for numerous social / statutory changes such as legalization of abortion, increasing the marriageable age for boys and girls as means of population control, women's rights and the like.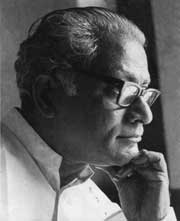 Though, at one point of time, Ramsha's firm opinions about certain aspects of sexuality (ex: masturbation) contradicted the contemporary thinking, by and large the contribution of Ramsha and Siriesha to the society was immeasurable. They took sex-help and sex information to the door step of the common man. As remarked by a reader – "Abhisarika, true to its name, went in search of its readers and educated them".
Through the early part of the 3 decades of journey of sex-educating the masses, Ramsha had to face intimidation, criticism, humiliation and virtual ostracizing by his contemporaries, but undeterred by adversity, he relentlessly continued his pursuit.
(మరికొన్ని వివరాలు తెలుగు వైకీపీడియాలో చదవండి : https://te.wikipedia.org/wiki/రాంషా).
ఇంకొన్ని వివరాలు, ఫోటోలు Facebook లో చూడవచ్చు !
Siriesha died of a heart ailment in 1982 at the age of 47. Ramsha passed away in 1990 at 67 in a car accident.
The responsibility of the magazine was taken in 1990 by their elder son Dr. Poosha Darbha, a PhD in Human Genetics and a trained sexuality counsellor and therapist, who continues to publish the magazine in addition to the web sites www.abhisarika.com (English) and www.abhisarika.in (Telugu).
*
Dr. Poosha Darbha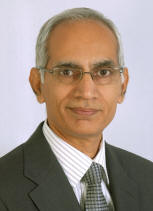 Poosha Darbha earned his Doctorate in Human Genetics from Andhra University, India. He is a Fellow of the Council of Sex Education and Parenthood International, a life member of the Indian Association of Sex Educators, Counselors and Therapists, a member of the American Association of Sex Educators, Counselors and Therapists (AASECT), and was a member in the Society for Scientific Study of Sexuality (SSSS), British Association of Sex and Marital Therapy (BASMT), among others. He has served on the exceutive committee of the CSEPI and was a former editor for its official newsletter. He has been practicing in Psychosexual Medicine since 1989 in Andhra Pradesh, India.
He is currently the editor of the oldest Indian sexology magazine 'Abhisarika' meant for the general public and published in the Indian language Telugu. He has written and published a number of books on Sexual Medicine, HIV/AIDS, STDs, Menstruation, the Kama Sutra, and other topics in the vernacular Telugu. He has delivered radio talks and innumerable public talks on sexual health and HIV.
He also answers sex questions through various online medical help sites like lybrate.com, practo.com, icliniq.com, Careclues, Indiainfoline, Healthcaremagic, etc.
In public life, Dr. Poosha is an active member in Rotary, and has served as District Governor of the Rotary International District 3020 (encompassing over 70 Rotary clubs in the north coastal part of Andhra Pradesh India) in 2013-14.
Dr. Poosha Darbha has received the Council of Sex Education and Parenthood International's highest award - the Golden Lamp award in 2007 for his contribution to the advancement of sexology in India. (https://www.csepi.org/hall-of-fame)
He was also recognized with a Citation for Meritorious Service from The Rotary Foundation of the Rotary International. In 2020 he was conferred the Service Above Self award - the highest honour of the Rotary International, for his service in Rotary and in the society.
PUBLISHED WORKS – BOOKS
1. 1990 You and Your Health (in Telugu)
2. 1991 Sexual Medicine (3 Parts) (in Telugu)
3. 1992 AIDS – Let us Prevent lt. (in Telugu)
4. 1993 Premature Ejaculation : Causes and How to overcome it. (in Telugu)
5. 1993 Yogic Cure for Common Illnesses (in Telugu)
6. 1994 Sex Anatomy – A guide for the to-be-married and just-married
7. 1999 The Kama Sutra of Vatsyayana (in Telugu)
8. 2001 Sexually Transmitted Diseases – You can avoid them.
9.2002 An Illustrated Dictionary of Sexology (English)
Research Papers
1. Poosha, DVR, M Satyanarayana, S mathew, and CS Rao (1982): Genetics of Palmar Total Interdigital ridge coounts. South Asian Anthropologist, 3-13-15.
2. Padmavathi, VJ, Poosha, DVR and Busi BR (1984): A Note on the age at menarche and its relationship to diet, economic class, sibship size and birth order in 300 Andhra girls. Man in India, 64:175180.
3. Poosha, DVR, PJ Byard, M Satyanarayana, JP Rice and DC Rao (1984) : Family Resemblance for craniofacial measurements in Velanati Brahmins from Andhra Pradesh, India. Amer.J.Phys.Anthropol 65:15-22
4. Borecki IB, Malhotra KC, Mathew S, Vijayakumar M, Poosha DVR and Rao DC. A family study of dermatoglyphic traits in India: Resolution of Genetic and Uterine environmental effects for palmar pattern ridge counts. American Journal of Physical Anthropology, 68:417-424, 1985.
5. Borecki IB, Rao DC, Lalouel JM, McGue M and Gerrard JW. Demonstration of a common major gene with pleiotropic effects on immunoglobulin E levels and allergy. Genetic Epidemiology, 2:327-338, 1985.
6. Byard PJ, Poosha DVR, Satyanarayana M, Rao DC and Russell JM. Path analysis of family resemblance for craniofacial traits in Andhra Pradesh nuclear families and twins. Annals of Human Biology, 12:305-314, 1985.
7. Byard PJ, DVR Poosha, and M Satyanarayana : Genetic and environmental determinates of height and weight in families from Andhra Pradesh, India, Hum. Biol., 57:621-33, 1985
8. Byard PJ, Poosha DVR, Satyanarayana M and Rao DC. Family resemblance for components of craniofacial size and shape. Journal of Craniofacial Genetics and Developmental Biology, 5:229-238, 1985.
9. Malhotra KC, Vijayakumar M, Borecki IB, Mathew S, Poosha DVR and Rao DC. Resolution of genetic and uterine environmental effects in a family study of new dermatoglyphic measure: sole pattern ridge counts. American Journal of Physical Anthropology, 74:103-108, 1987.
10. Mathew S, Vijayakumar M, Borecki IB, Malhotra KC, Poosha DVR and Rao DC. A family study of dermatoglyphic traits in India: Resolution of genetic and environmental effects for Manus, pes and total ridge counts in man. Journal of Genetics, 66:93-100, 1987.
11. Poosha DVR (1994) Control of Orgasm: Man-on-top method. Paper presented at the 3rd Asian Conf. Sexology, New Delhi
12. Adolescent Sex Education – Article published in News & Views of CSEPI
13. Male Dyspareunia – Article published in News & Views of CSEPI
14. Control of Orgasm Man-on-top method. – Article published in News & Views of CSEPI
15. Priapism – a review. Article published in News & Views of CSEPI, Vol 78, 2006
16. Gene Therapy for Erectile Dysfunction. Article published in News & Views of CSEPI, Vol 80-81, 2007
Mailing address:

Dr. Poosha Darbha, PhD.,
Ramsha Institute of Sexuality
Abhisarika
40, Industrial Estate,
SAMALKOT 533 440, India

To Consult Dr. Poosha Darbha, Click here!

Email: poosha@abhisarika.com